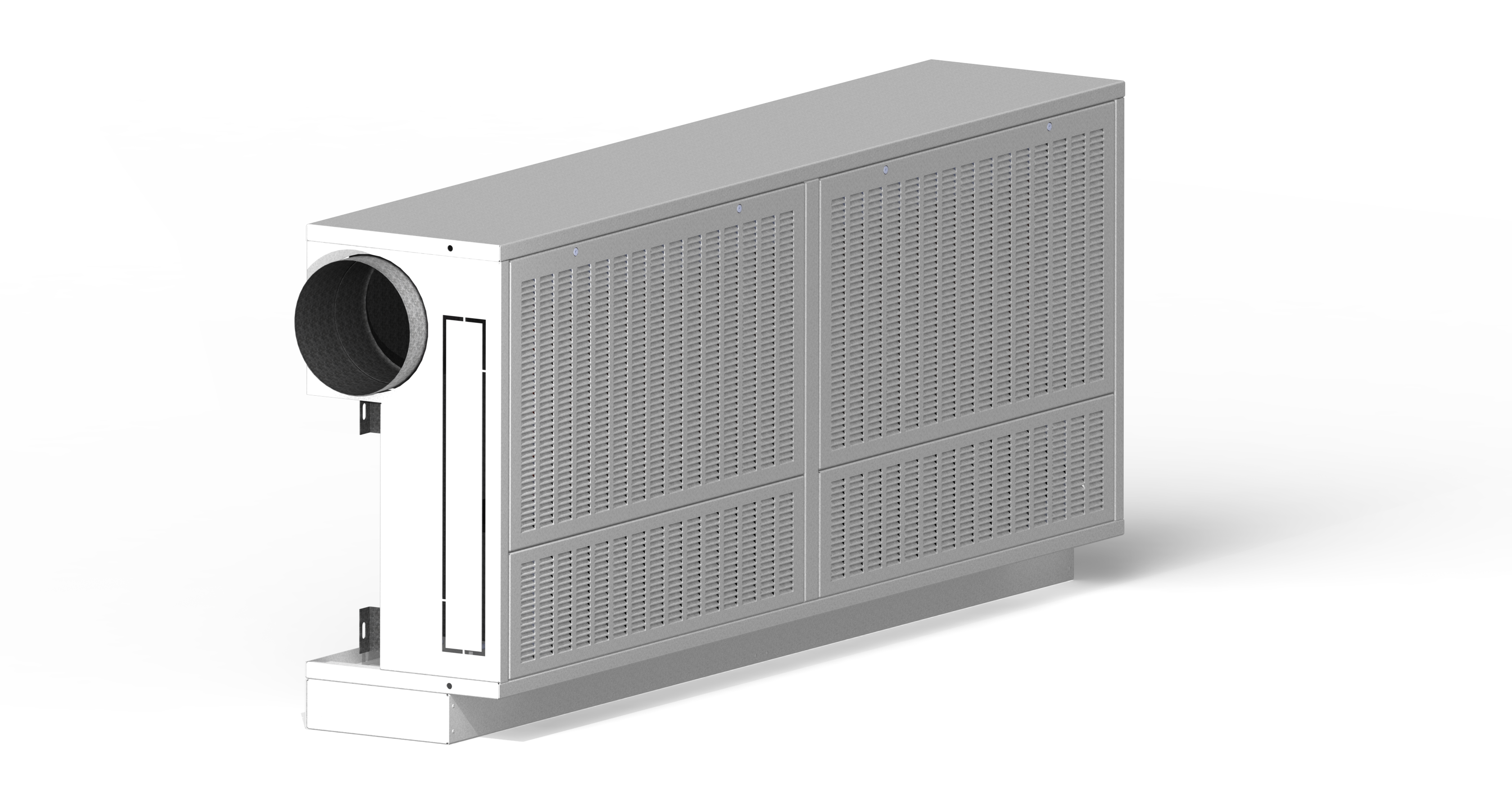 System Benefits
This system checks all of the important boxes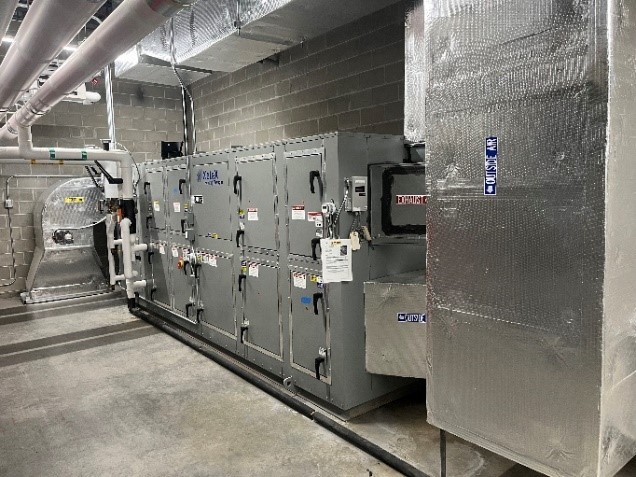 Ventilation Air
Quantifiable delivery of mandated ventilation air to students
By applying a Dedicated Outside Air System (DOAS units); the required amount outside air can be shown at the supply outlet of the air handler. Additionally, for each space, through monitoring-based balancing devices, the OA into each classroom space can be proven.
IAQ
Displacement ventilation delivers 3rd party, validated PROVEN IAQ year-round
Displacement ventilation proactively purges the occupied spaces by lifting airborne contaminants away from other students. With the common metric of CO2 levels in the space, the lower the CO2 at room level means increased cognitive student activity which can be measured and is intrinsically the measure or Zone Air Distribution Effectiveness as outlined by ASHRAE and commonly referred to within the HVAC industry Ventilation Effectiveness, Ez.
Purdue University lab tested and CFD modeled QLCI equipment through all modes of cooling and heating to prove the QLCI delivers stratified room conditions or displacement ventilation operation year round.
See the Purdue University summary of their lab testing and verification of better IAQ delivered by the QLCI in both cooling and heating modes for year-round healthier spaces.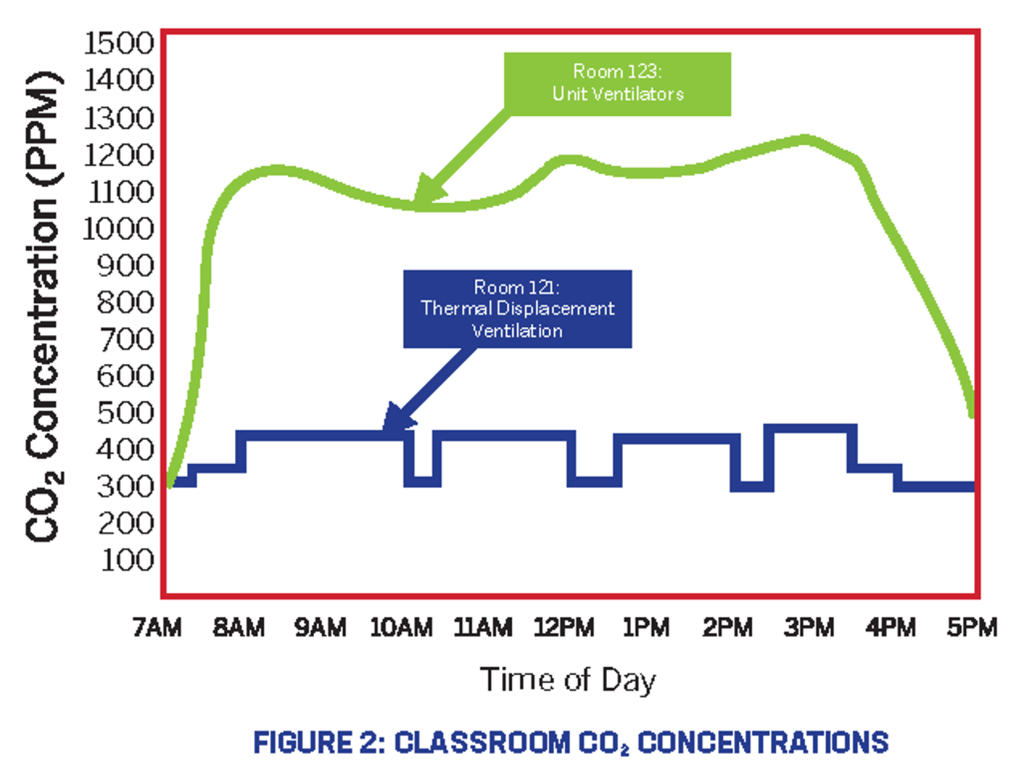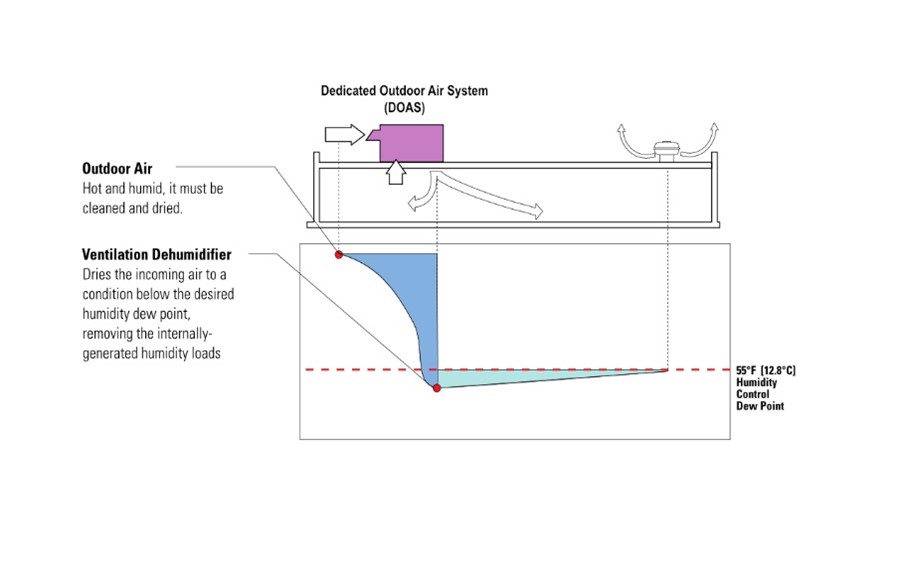 Humidity
Address dehumidification concerns commonly encountered in commercial spaces
There are two main sources of moisture present in commercial spaces such as classrooms. The moisture from the outside air that is needed for proper ventilation and the moisture contribution of the students. By designing the DOAS unit properly to dehumidify the highest humidity days and to dry the air sufficiently to handle to student contribution, the QLCI only needs to be sized to handle temperature control of the space. Once proper humidity levels are addressed, temperature control becomes significantly easier.
Acoustics
Comply with ANSI Standard S12.60 and gain LEED v4 points
With no moving mechanical parts in the classroom, the QLCI operation delivers low sound levels, meeting ANSI 12.60 and qualifies for LEED V4, for improved learning environments. Additionally, low supply air velocity into the spaces helps minimize velocity-related sound compared to traditional HVAC terminal devices and diffusers.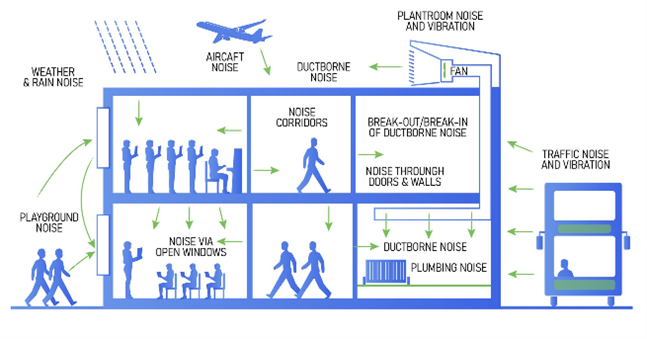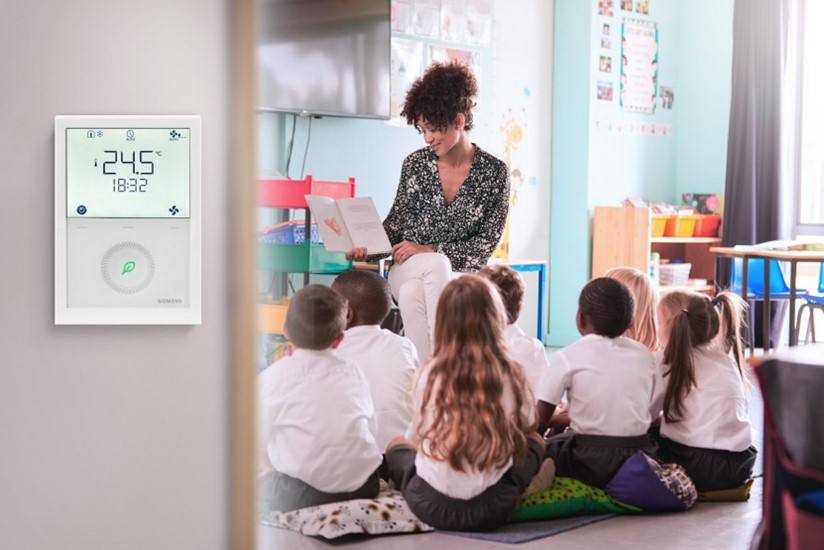 Operation
Integrate with systems commonly used for classroom HVAC
There are no propriety control devices or technologies that complicate operation for school districts. Simple, commonly applied space and humidity controls are routinely applied with modulating water control valve to deliver dependable unit operation for comfortable space conditions.
Thermal Comfort
Improved thermal comfort levels versus traditional HVAC systems
QLCI Displacement Induction Ventilation delivers tremendous thermal comfort for occupants. With the full wall array and unidirectional airflow delivery, the supply outlet velocity is much lower than traditional unit vents, fan coils, or overhead diffusers. The combination of low-velocity air and moderate supply temperatures eliminates any draft effects experienced by occupants from those traditional HVAC terminal devices thereby meeting ASHRAE 55 requirements for thermal comfort for displacement ventilation design.
Increased thermal comfort levels:
Minimizes learning distractions
Eliminates the facility personnel disrupting learning periods for maintenance
Eliminate NEAR ZONE or "draft" concerns and maximizes floor space for student spacing.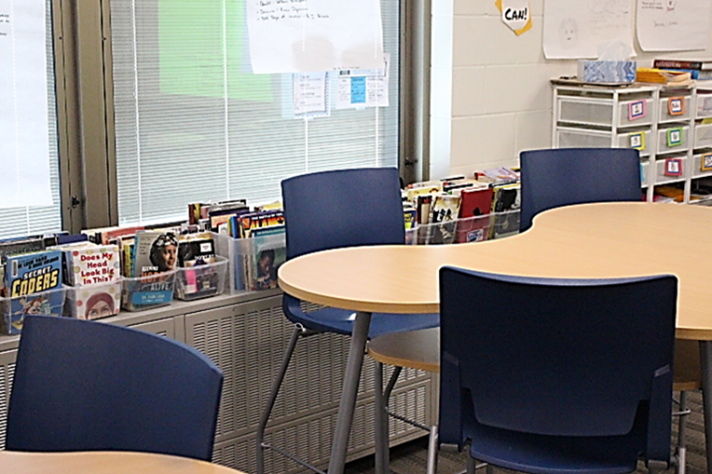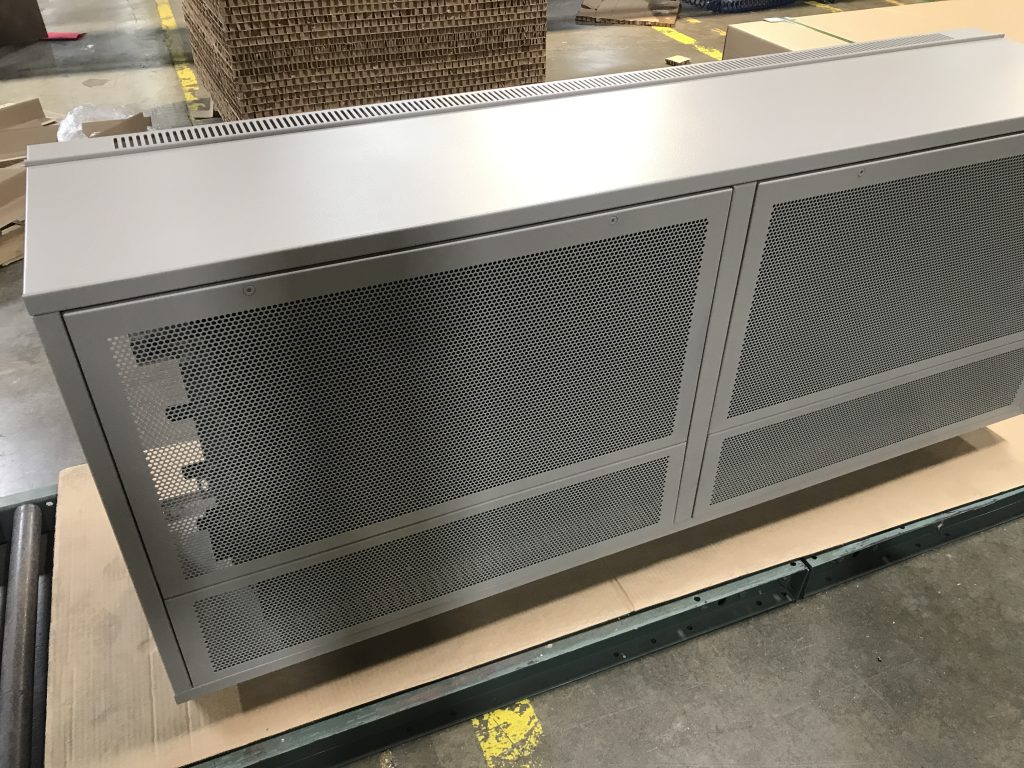 Unit Construction
Rugged construction designed for the rigors of classroom environments
QLCI are constructed with rugged, heavy gauge casing including center mullions and multiple 90° framework bends to allow the cabinet to withstand 250-pound point loads without deflection. A durable, textured (matte finish) powder coat finish is applied to withstand dings, nicks, and fingerprints. An integrated toe-kick provides maintenance staff ease of space cleaning without damaging front panels. The QLCI is attached to the wall for increased support.
Maintenance
Minimal maintenance and low operational complexity
No moving mechanical parts in the classroom means low maintenance cost as well as providing less disruption to classroom spaces. The aspect of not having to go into the classroom for
maintenance is key. The HVAC system, such as the DOAS unit, the chiller, and the boiler still has maintenance but the QCLI in the room has nearly zero requirements. There are no filters to
change out, no dampers to adjust, no fans, motors, or compressors to repair or replace.
Once a year, typically during summer maintenance schedules, the facilities teams remove the front panel to expose the hydronic coil to inspect for small lint collection. A light vacuum procedure might be needed.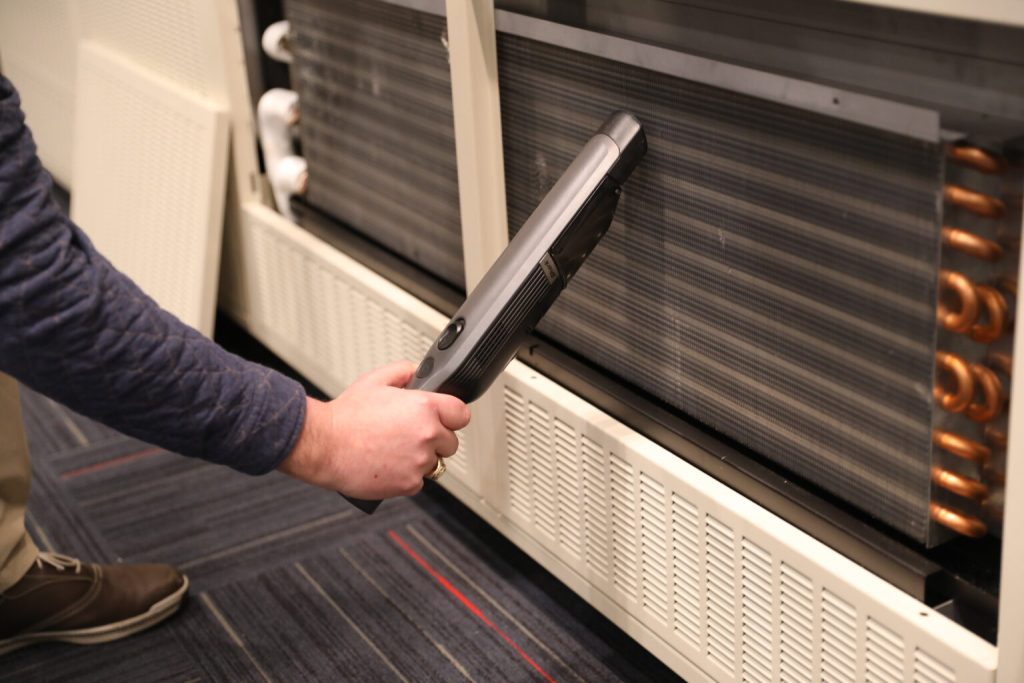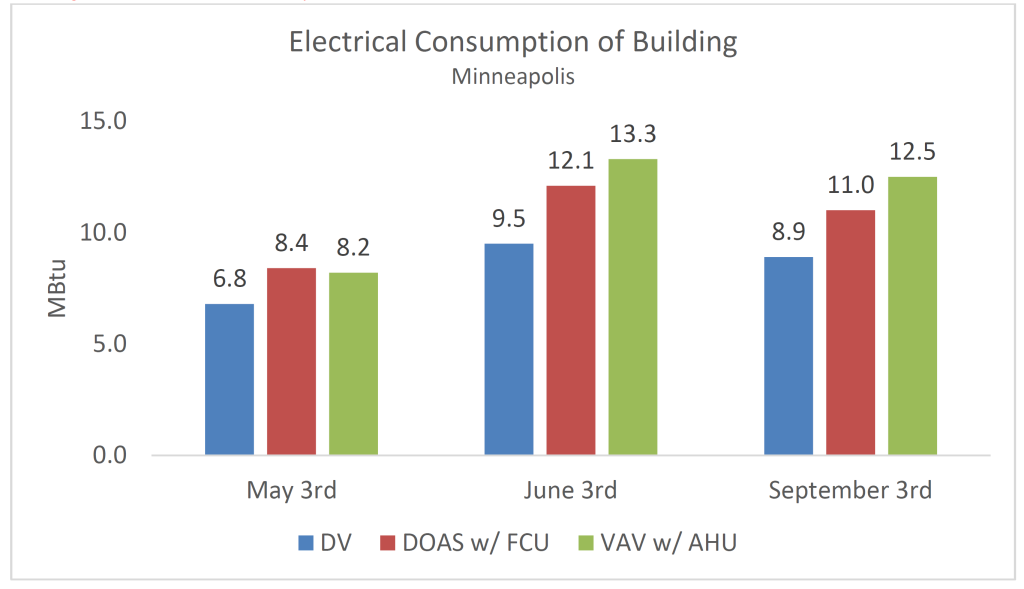 Energy Efficient
At least, 20-35% more efficient than the energy benchmark is typical
The DOAS air handler can be smaller by applying displacement ventilation guidelines resulting in smaller electrical loads and smaller ductwork. The elimination of fan and motor energy is considerable over traditional terminal devices that rely on air-moving devices. Advantage can be recognized in chiller design and operation by delivering warmer water temperatures compared to traditional HVAC designs.
Building Construction
Perfect fit for renovation or new building construction
The QLCI has been thoroughly designed to adapt to either renovation or new construction projects. Our process helps designers easily configure classroom spaces for maximizing fit and functionality. The QLCI with its full complement of accessories helps deliver a single piece of HVAC equipment that delivers the ventilation air and space cooling and heating ALL as a usable piece of furniture for the students and staff.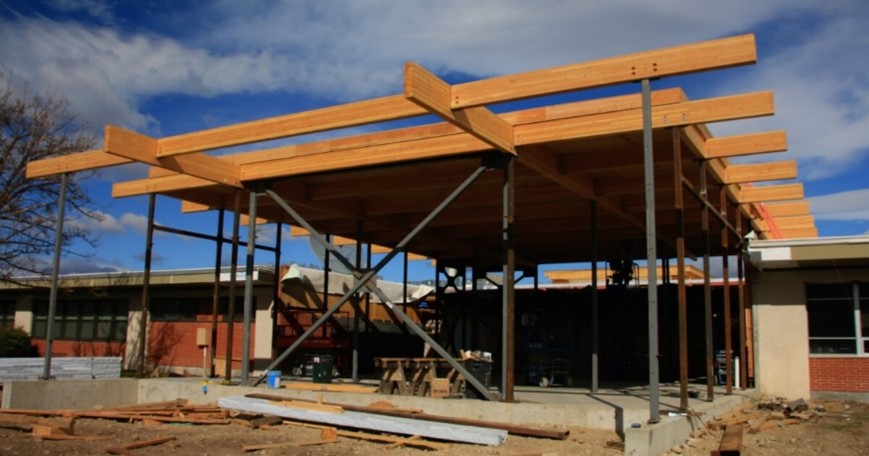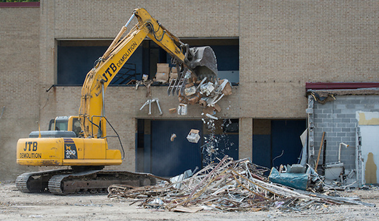 Typical Renovation Challenges Addressed
With a 1/3 of the outside air being delivered to the space; downsized ductwork allows for ease of air transportation without impacting the existing low ceiling or tight plenum spaces.
Endless accessory configurations to meet existing physical constraints such as columns or windows. And at the same time, the wide array of classroom configuration options allows for designers to meet changing, flexible education environments.
If it's desired by the owner, architect, or engineer, not to have the QLCI footprint as part of the room layout, the QLCI, and associated primary air ducts can be designed for RECESSED installation.
First Costs
System first costs are comparable to other currently used systems
School districts are challenged with budget and funding constraints as they decide how best to deliver high-quality learning spaces. The balance of cost versus value is critical to these districts that are often making decisions that will reside for decades. When districts are evaluating HVAC mechanical improvement, there are piecemeal solutions and whole system upgrades. When the DOAS-QLCI system is compared to other similar well-thought-out designs such as AHU-VAV, DOAS-FCU, DOAS-VRF, the combination of the resulting first costs and finalized installed costs are very similar to those other systems. One big advantage the DOAS-QLCI provides during installation is NO high-voltage power needs to be routed into the classroom space.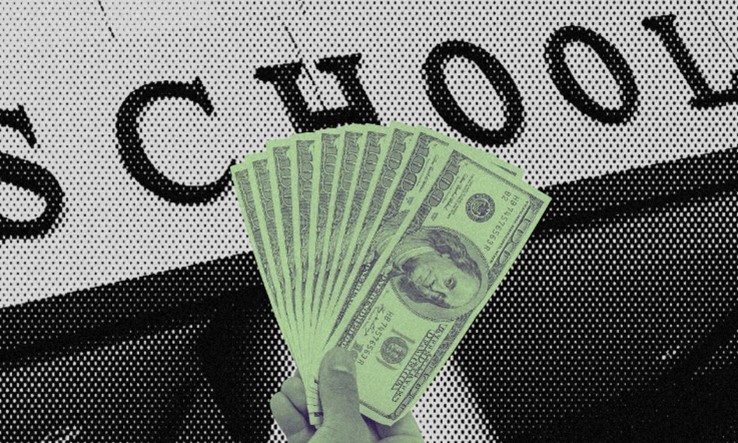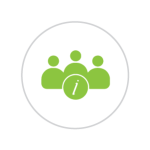 Contact Carson Solutions
Reach out to a rep or contact us for more information on our products.