Rocky Mountain ASHRAE Chapter's Tech Conference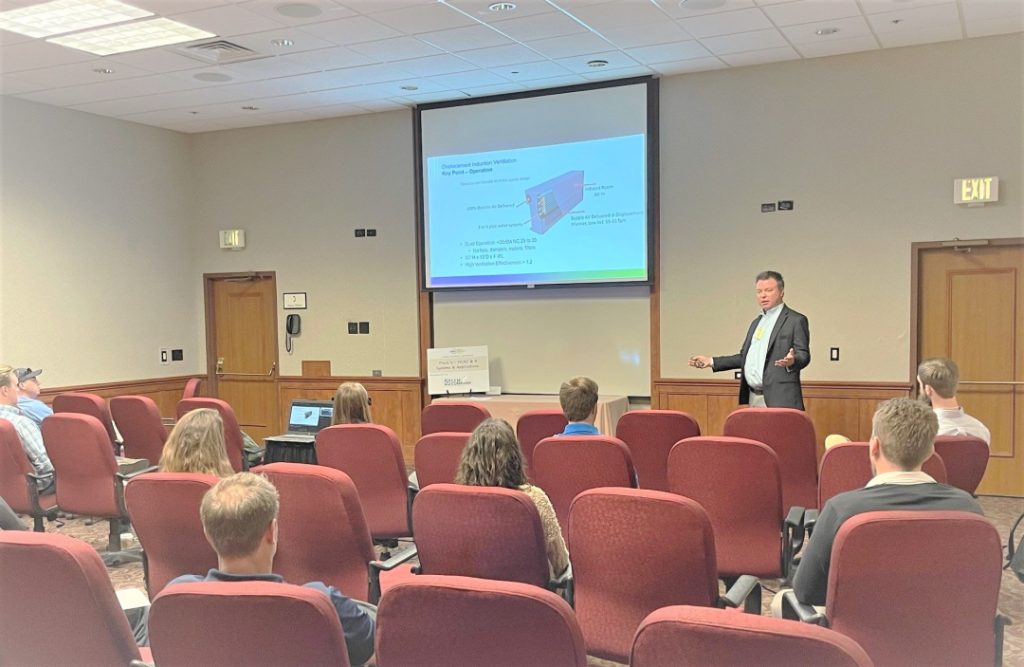 It was an honor to present at the Rocky Mountain ASHRAE Chapter's tech conference. After a two year hiatus, it's great to reassemble and share ideas in-person once again.

Carson Solutions presented on the topic of Displacement Induction Ventilation delivered with our QLCI diffuser.

The QLCI is an integral component to a proven HVAC mechanical system that checks all the boxes for better ventilation for your next school design.

Contact Carson Solutions to learn more how the QLCI delivers what so many schools and students need for better learning environments.