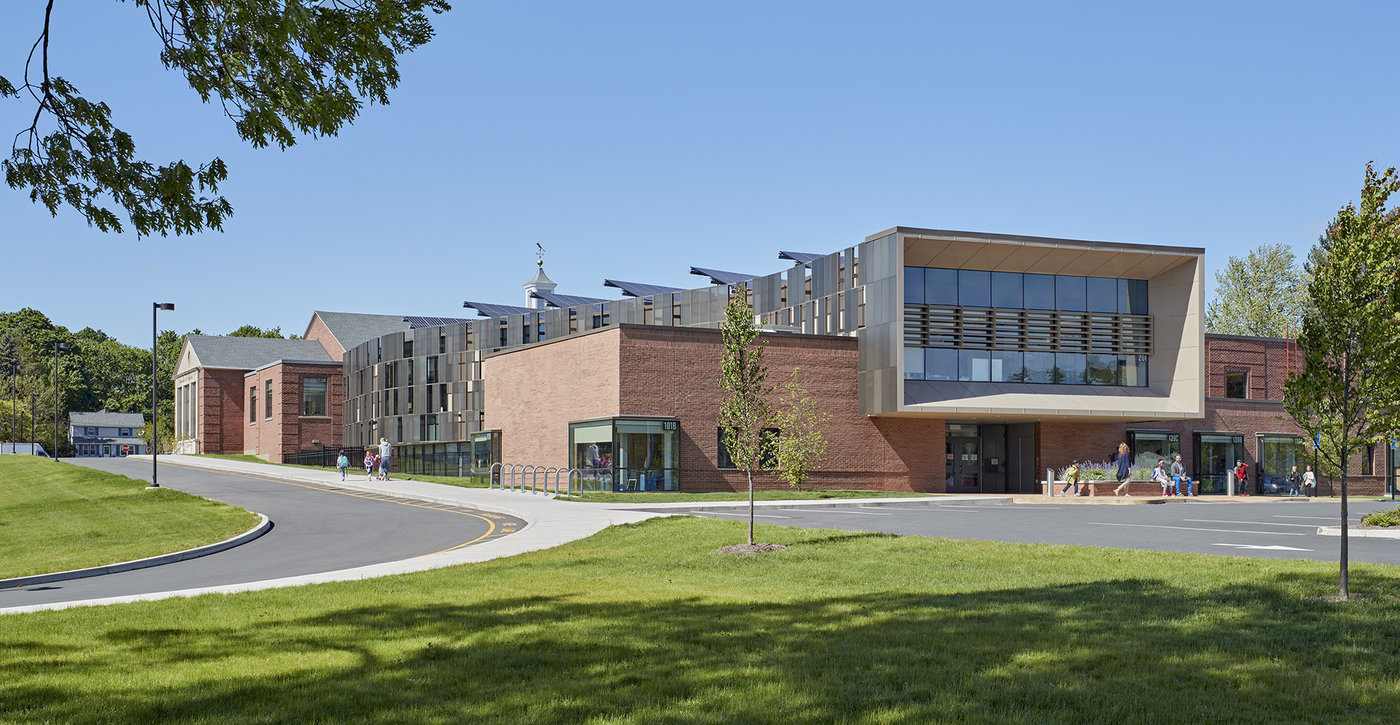 Waddell Elementary School
About the Project
First Carson Solutions equipment was provided in response to TROX's notice of departure from the North American market. Produced and shipped equipment 8 weeks following TROX's notice to the market. Quality-built equipment in congruence with design requirements and on time for school opening. Waddell ES is a High-Performance Building /LEED Silver Equivalent sustainability rating.
QLCI equipment located on internal walls in some spaces; provides excellent cooling to classroom spaces as cool supply air seeks out high solar load exterior walls in cooling mode. Radiant heat panels are applied for soft, comfortable heating along the perimeter during heating months.
Served as a strong referral site visit for Worcester MA engineer and facility director for the upcoming large new school build at Doherty Memorial HS (Worcester, MA). HVAC technician for district well versed in system operation and benefits delivered via the QLCI diffuser: quiet operation increased thermal comfort allowing kids to sit directly in front of QLCI equipment, integrated architectural shelving, near zero maintenance in classrooms, and improved IAQ for removal of exhaled contaminants.
The site visit solidified by the Engineer and Facilities director solidified the design solution for Doherty Memorial HS to apply this ventilation solution and check the boxes needed for enhanced indoor environmental quality for their new high school.
Where
Manchester, CT
Local Rep
Norris & Ferraris
Project
Major renovation work at a local elementary school