NYSSFA conference in Saratoga Springs, Fall 2023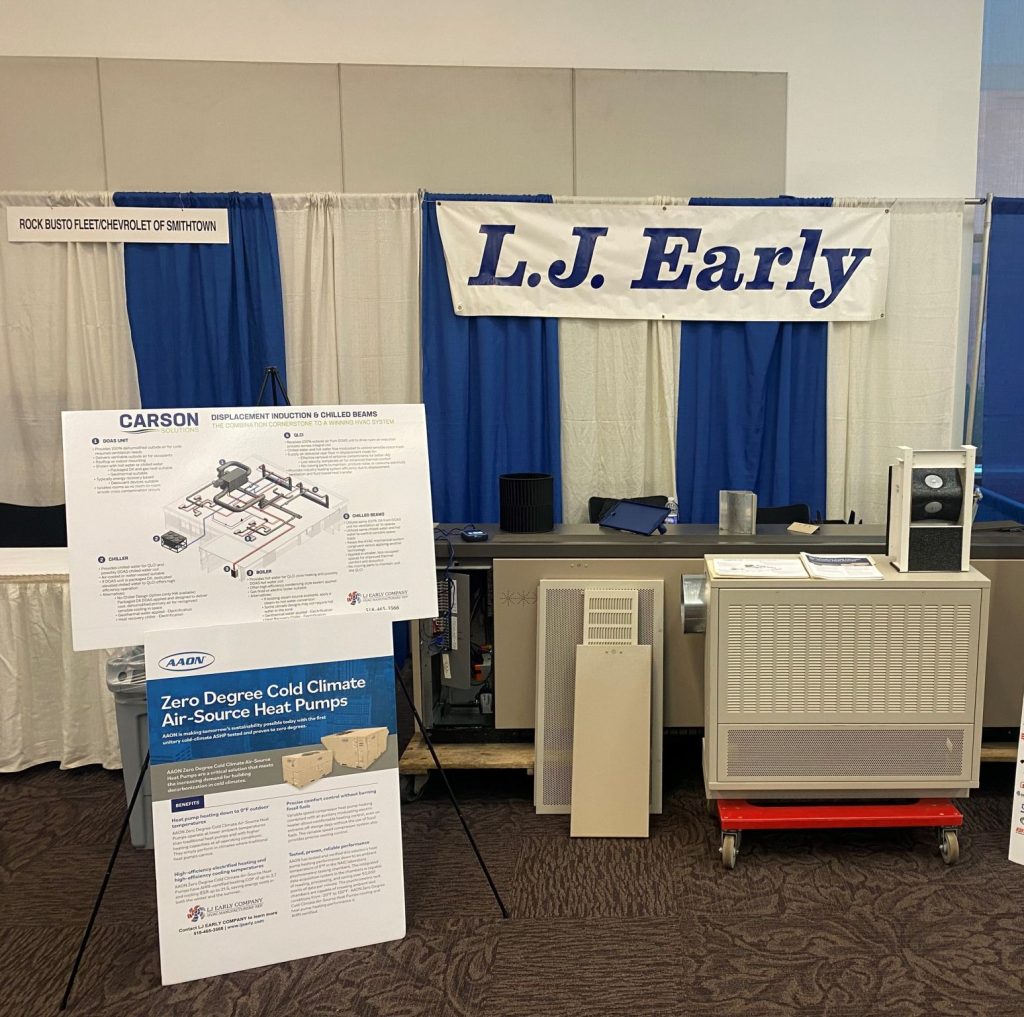 More Education for Better IAQ!

The QLCI and the proven mechanical system schematic were on display at the NYSSFA conference in Saratoga Springs, 10/8 and 10/9.

Our Rep, Clifford Stevens with LJ Early supported the booth visited by Facility members from all parts of NY state.

With no moving parts within the QLCI cabinet, Carson Solutions delivers the ideal classroom HVAC solution for:

– Reduced Maintenance
– Better Classroom Acoustic

Because of ventilation air being delivered via Displacement methods, we further deliver:

– Improved IAQ
– Improved Thermal Comfort
– Proven Energy Savings

See the winning system schematic on the left that ties it all together for the Owners ' benefit

Reference the heat pump solutions that could be applied to "electrify" the HVAC system as well.