Carson Solutions presented Chilled Beam Symposium Series at MMS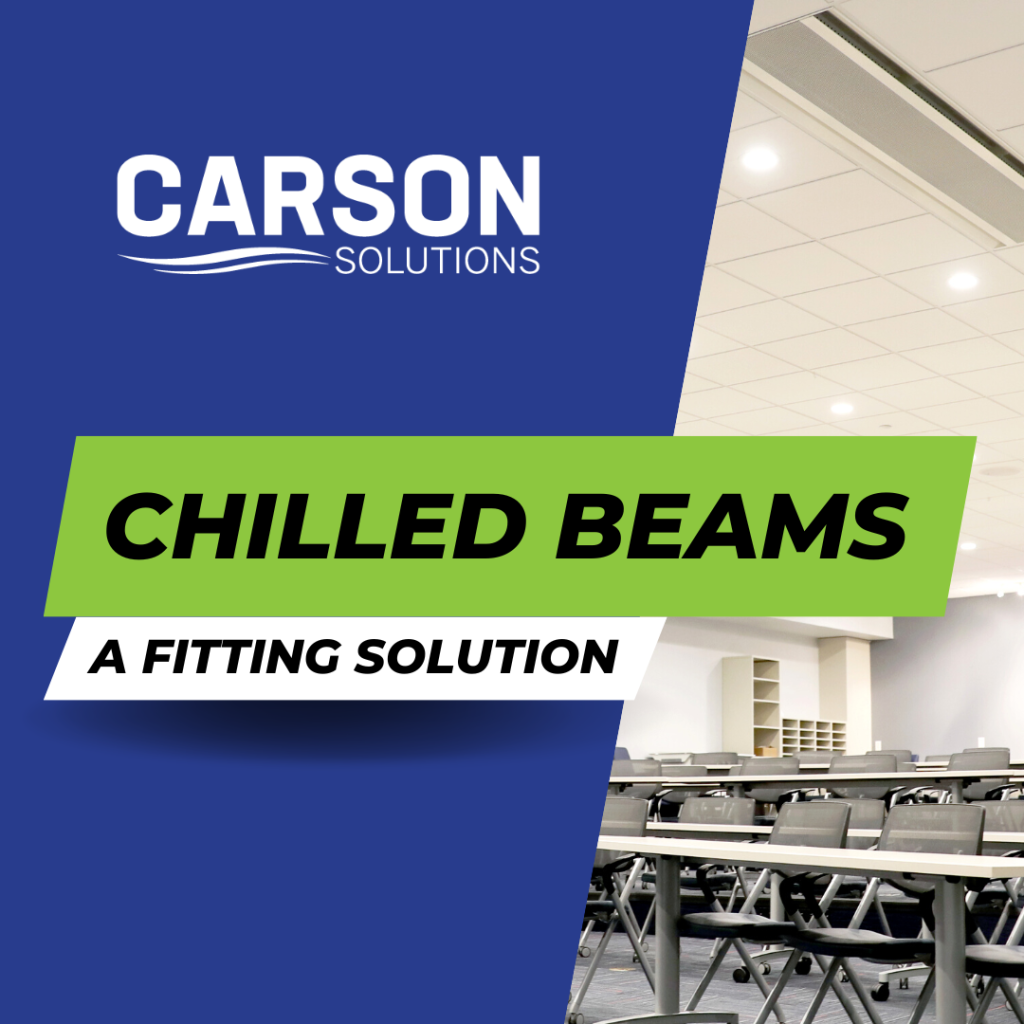 On 4/20/23, Carson Solutions presented at MMS Symposium Series on the anticipated resurgence of the application of chilled beams.  Tune in and listen to the recorded video presentation delivered by Einar K. Frobom, PE MBA, on why chilled beams are once again teed up for being A Fitting Solution for changing HVAC needs and design:
This presentation covers some of the following highlights:
Why now? Why is the timing right for applying chilled beams.
Various types of chilled beams
The how's and why's of chilled beam operation.
What are the typical components that comprise this HVAC mechanical system?
Remember the Why? The benefits delivered by applying chilled beams.
If you missed the presentation and would like to catch up on the subject, please login to our rep portal to view the recording.